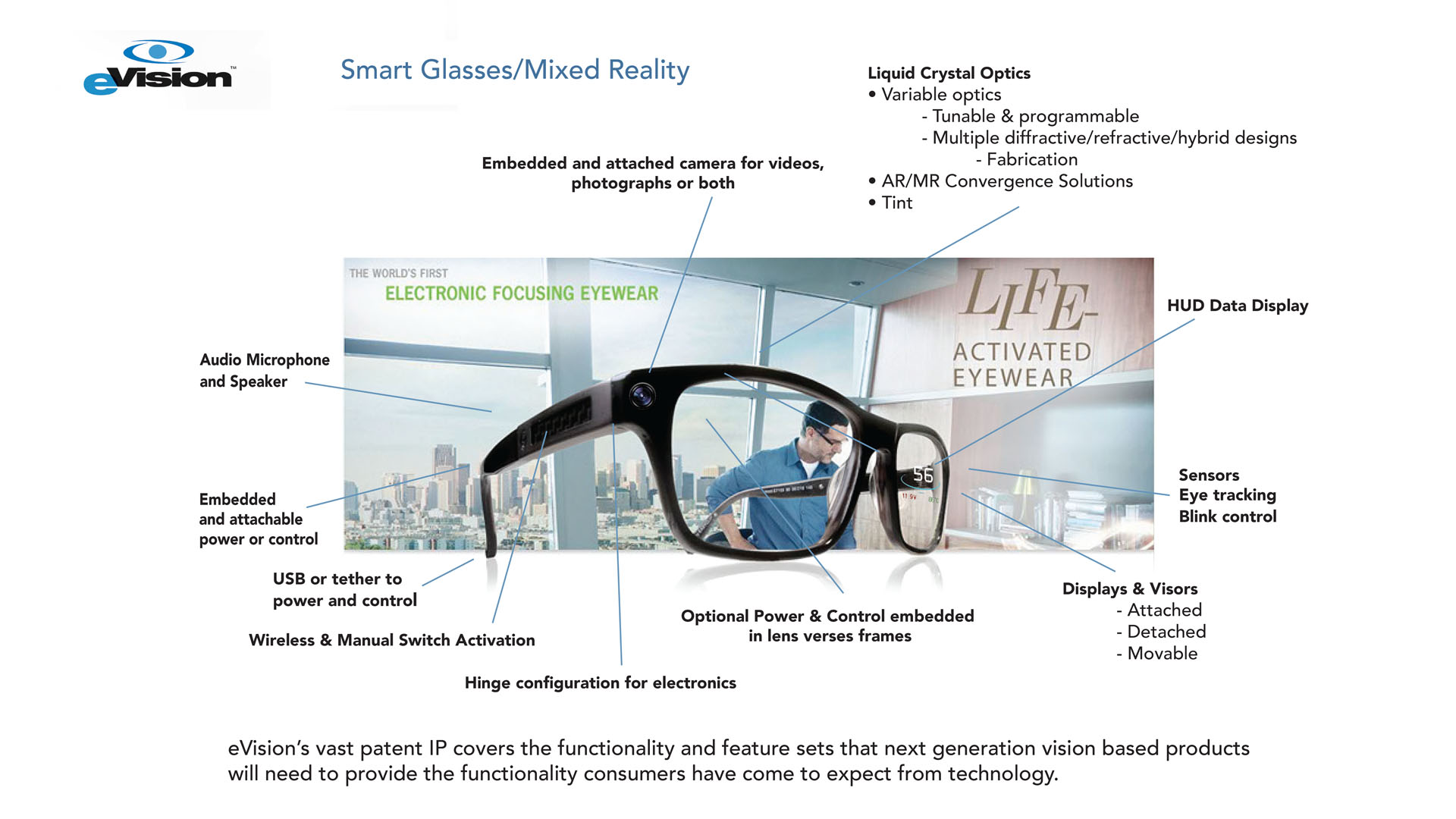 If your company wants to tap into the latest trends, look to e-Vision for the hottest new frame technologies. Consumers want and expect electronics to provide advanced performance that fit fast paced lifestyles. Imagine sunglasses that turn dark when you want them at the touch of your finger, then after another touch, turn clear on demand. Electronic spectacle frames allow the level of control we have come to expect with breakthrough technologies. With e-Vision technologies, our patents can now bring new products to life utilizing our innovations.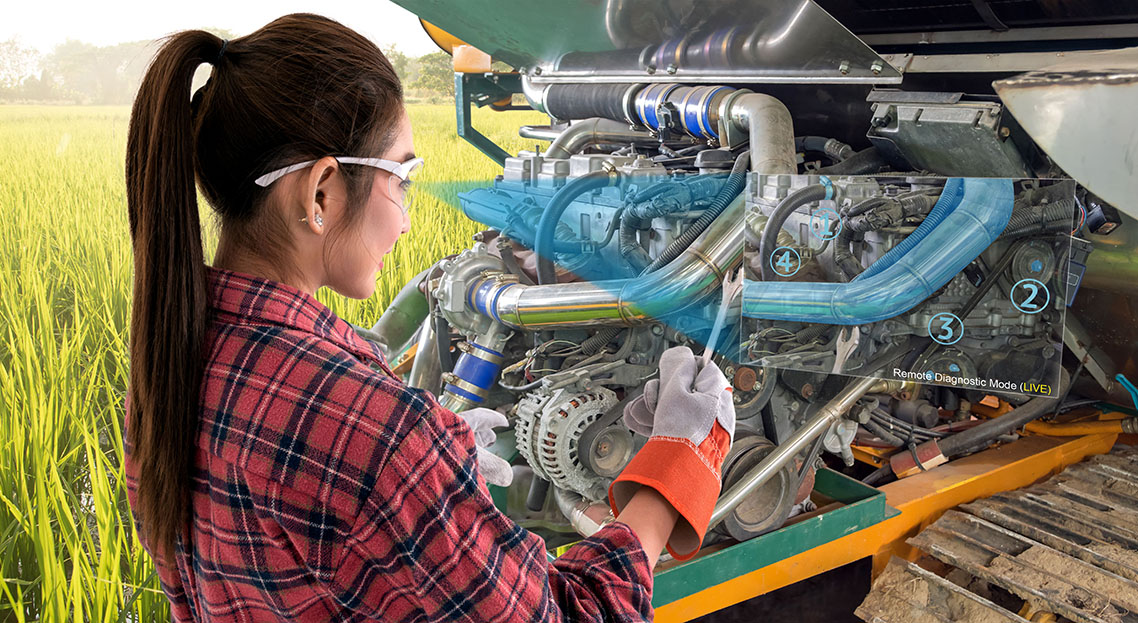 Imagine a world where knowledge and support can be delivered in real time, supported by easy to understand visuals empowering the end user. Augmented Reality or AR will make this possible. AR makes hands free information transfer a reality for people working on site. Users will be able to access data and connect with other users. Just as the world wide web has enhanced our ability to access the latest information, AR will take the information one step closer delivering the data in our path of vision.

AR has many applications in life and in business and e-Vision's patented electronic wearable technology and its proprietary optics to help focus the information "floating before your eyes" can be licensed by contacting e-Vision today.

Virtual Reality is advancing quickly from gaming, to the way we learn, experience media and gather information. Humans are visual beings which is why images inspire, excite us and are one reason the demand for media and content is exploding. Your company can tap into this growth, backed by e-Vision Smart Optics science and vision advances.
Choosing e-Vision licensing can help you create products for work or play. One example, imagine the benefits of electronics imbedded in safety glass eyewear to capture photos, video or audio. Companies could instantly access the data or archived information from remote locations. At home or play, individuals can capture images or videos when or where they want them, hands free all driven by our patented technology. If you are looking for ways to advance your product features to capture more market share or the imagination of consumers around the globe, contact e-Vision. Feel free to contact us today.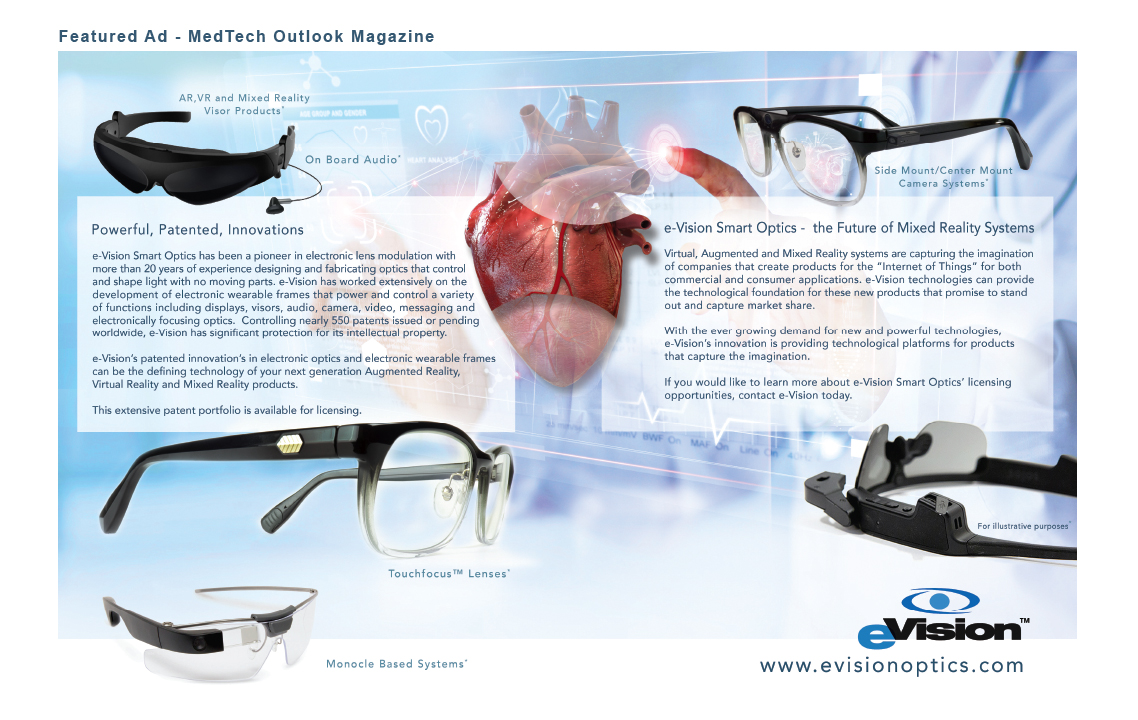 To view this and other e-Vision Optics ads in the April 2019 MEDTECH Outlook magazine, please click on this link
https://www.medicaltechoutlook.com/magazines/April2019/CardioVascular/#page=20