Company Overview

e-Vision has been a pioneer in electronic lens modulation with more than 15 years of experience designing and fabricating optics that control and shape light with no moving parts.  With ownership or control of over 440  issued or pending worldwide patents, e-Vision has significant protection for its intellectual property.  This extensive patent portfolio is classified as follows:
Intellectual Property
• Optical Designs for Electronic Lenses: E-Vision's patents cover its designs for electronic lenses and optics, including diffractive and pixelated diffractive optics, refractive optics, combination diffractive/refractive optics and adjustable fluidic optics.
• Electronics: Patents cover activating (focusing), powering and charging electronic optics remotely, wirelessly and/or anatomically with the electronics either imbedded in the optics or located outside the optic. Other patents cover memory and data transmission.
• Specific Applications for Electronic Lenses: The patent portfolio covers the application of Smart Focus Optics for eyecare (contact lenses, IOLs and spectacles), mobile media (optics for cameras, web cams, the "Internet of Things"), ophthalmic diagnostic devices (the electronic phoropter, for example) and more.
• Flexible Optics: E-Vision's patents also cover the use of flexible (foldable) electronic lenses, optics and electronics for its eyecare applications.
• Support: E-Vision also numerous additional patents on the processes and methods required to fabricate electronic lenses and optics.
• Wearables – The Internet of Things: Patents covering the attachment of electronic devices to wearable frames and/or inserting electronics into the frames are included in e-Vision's patent portfolio.
E-Vision Smart Optics Inc. is a privately held Delaware-based Corporation with its development facility and administrative offices located in Sarasota, Florida. The parent company was established in 1999 and its initial focus was technology licensing and transfer activities for lens-based applications.  In 2010, e-Vision expanded its development platform to address all conventional and/or fluidic/liquid lenses that have electronics associated with them.  E-Vision believes that its technology will have a transformative influence on the complex lens systems required to bring what can be imagined to reality.

Facilities
e-Vision maintains control over all of its own technology E-Vision has its development facility and administrative offices in Sarasota, Florida.  In Sarasota, the company leases a 6,500 square foot facility which is comprised of a well-equipped optics lab, model shop, lithography lab, machine shop and a clean room for optics assembly, which permits the company to do its own micro-lithography and glass work.  E-Vision has the in-house capabilities to design, fabricate and test electro-active optics based on its proprietary lens designs.
Executive Management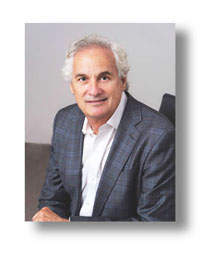 Joel D. Zychick – President and CEO of e-Vision
Joel D. Zychick has more than 40 years of hands-on experience as an Attorney, Business
Executive and provider of Multi Family Office Services. Here's a summary of his professional
career.
Joel started his career as practicing attorney and for more than 20 years he represented closely held private and public companies in acquisitions, initial public offerings, venture capital and other capital and financing transactions. Between 1986 and 1997 Joel was a Partner of the New York law firm of Hertzog, Calamari & Gleason where he directed the firm's tax practice group. Joel remained Of-Counsel to the firm until its acquisition by Winston & Strong, a Chicago based law firm in 1999. Prior to becoming a partner at Hertzog, Calamari & Gleason, Joel was an associate at the law firms of Milbank Tweed Hadley & McCloy, New York, and Jones Day, Cleveland.
Joel also works on the operating side of the companies to whom he previously provided legal services. Between 1993 and 1996 Joel served as CFO of GETKO Group, Inc. to assist the company in preparing for an IPO. In 1996 Joel, during the time GETKO was filing its Registration Statement for its pending IPO, he facilitated the sale of GETKO to Cendant Corporation (NYSE) and was then asked to serve as GETKO's President and CEO through the end of 1999. GETKO provided data management, direct mail advertising and print-on-demand publishing services.
Since 2000, Joel has advised private companies in a variety of transactions, which include by way of illustration: the sale of a privately held company to a public company and the subsequent reacquisition of portions of that company by the original sellers; development and execution of funding strategies for several early stage technologies and products created by a leading edge "innovation" company and advising on the "going private" transaction of a NASDQ listed company.
In 2000, Joel founded Zcounsel Inc. to provide Multi Family Office services for 3 generations of two families, the legacy business of which he provided legal services in connection to several strategic financial transactions and then the sale of their business. Zcounsel assists with portfolio and private equity investment management, risk management, generational financial planning, and oversight of the legal, accounting, banking and insurance professionals involved with Zcounsel's clients. Joel also serves in a fiduciary capacity for many of the entities affiliated with its clients.
In 2010, Joel accepted the position as President of eVision Smart Optics, Inc., a research and
development company in the specialty optics field (wearable electronic frames, electronic and auto focusing spectacles, contact lenses and lens implants). As President, Joel has managed the evolution of the company's technology and built out its patent portfolio to the point it now owns or controls more than 350 patents worldwide. eVision presently is co-developing with industry partners an electronic contact lens and specialty optics for mixed reality systems. Joel is intimately involved the licensing and enforcement of eVision's patent portfolio in the United States.
Joel is a member and former Officer, Council Director and Committee and Task Force Chair of the Section of Taxation of the American Bar Association. He also served as the Section's liaison to the New York State Bar Association's Tax Section and as a member of the Executive Committee of the American Bar Association's Section Officers Conference. Joel is a "fellow" of the American College of Tax Counsel.
In addition, for three decades, Joel has been a member of the Board of Directors of the Northside Center for Child Development, Inc, a community based mental health agency and therapeutic early childhood center. During his tenure he served at various times as Chair of its Finance Committee, Treasurer and most recently Senior Vice President.
BBA, George Washington University School of Business
JD, Case Western Reserve University School of Law
LL.M (taxation), New York University School of Law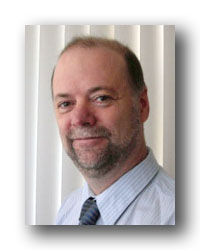 Tony Van Heugten – Chief Technology Officer of e-Vision
Tony Van Heugten is the Chief Technology Officer of e-Vision and a principle inventor of its liquid crystal tunable lens technology.
Prior to joining e-Vision in 2007, Mr. Van Heugten co-founded WaveTec Vision Systems, Inc. ("WaveTec") in 2000 serving as Chief Technology Officer, co-inventing the intra-operative wave front sensor that improves visual outcomes in eye surgery. In 2014, WaveTec was sold to Alcon. Mr. Van Heugten has worked with many thought leaders in the ophthalmic community developing numerous successful products such as an instrument that creates stitch-less incisions for cataract surgery in one pass and an instrument to remove an implanted IOL through a 3 mm incision.
Mr. Van Heugten has also managed numerous other successful technical projects both inside and outside of ophthalmology including the development of new products in interventional cardiology (MedClose), vascular access (Johnson & Johnson) and laser-vision-correction lasers (Summit Technology). He also was a co-developer of e-Vision's electro-optic phoropter for performing vision examinations.
Mr. Van Heugten is named as inventor on over 100 patents and patent applications.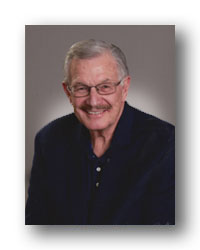 James Treleaven, PhD – Strategic council
James Treleaven, PhD  is CEO of Via Strategy Group, a firm that assists technology companies, and is Adjunct Professor at the University of Illinois, Chicago. He has had a successful career in industry as the CEO of both public and private technology companies ranging in size from $40 to $500 million.  Most recently he was President and CEO of Catalyst International, a NASDAQ listed supply chain software company.  Dr. Treleaven has worked with the company on a variety of issues.

Board of Directors
Peter Bennett – Mr. Bennett is the founding Partner and Chairman of Liberty Partners, L.P., a New York based private equity firm.  Since its formation in 1992, Liberty has made investments in approximately 45 companies in a wide variety of industries, including manufacturing, healthcare, financial services, consumer products and technology.  Prior to founding Liberty, Mr. Bennett spent 21 years with Merrill Lynch & Co. in several capacities, including Manager of Private Financing activities, Managing Director of Merrill Lynch Capital Markets and Senior Vice President of Merrill Lynch Interfunding Inc., the middle market principal investing arm of Merrill Lynch. He is also a member of the Board of Trustees of Lehigh University. 
Michael Latzer – Mr. Latzer is President and Chief Executive Officer of Shamir USA and Chairman of Shamir Canada, both affiliates of Shamir Optical Industry, Ltd. ("SOI"), which is one of the world's leading manufacturers of high-quality progressive and single-vision lenses and innovative measuring devices used within the Optical industry worldwide.  Michael joined SOI in Israel in 1989.  In 1990 he relocated to the United States to open Shamir USA to serve the North American customer base of SOI.  Shamir has been a part of the Essilor Group since 2011.
Michael Packard – Mr. Packard is Chairman of High Performance Optics, Inc.  In 1999, Mr. Packard created his own firm, TransCat Consulting, helping organizations "make change that matters, and get results that count."  Mr. Packard focuses on maintaining ongoing consulting relationships with several private sector companies, concentrating on leadership development and strategic planning, but offering a wide range of organizational and functional expertise. Previously, he held a number of positions at Procter& Gamble (1972-87) and at LensCrafters (1987-1999).  At LensCrafters, he served as Executive VP and Chief Administrative Officer. Mr. Packard also serves on several other Boards.
Dr. John Hunkeler, is a nationally recognized leader in ophthalmology. Dr. Hunkeler was the founder and medical director of Hunkeler Eye Institute. Specializing in cataract and lens implant surgery and laser refractive surgery, Dr. John Hunkeler maintained a private practice in the metropolitan Kansas City area since 1973 until retirement in 2019. Dr. Hunkeler has helped educate ophthalmologists throughout the world in the technique of small incision cataract surgery. He was the first surgeon to use the YAG laser in Kansas City in 1984 and the excimer laser in 1988. In October 1996, he was recognized by Ophthalmology Times as one of the top 100 ophthalmologist in the United States. In 1977, Dr. John Hunkeler was the founding director of the Kansas City Eye Bank and served as its medical director for the next 10 years. He also served as a medical monitor for the laser photorefractive keratectomy study for nearsightedness.  As former chairman of the Department of Ophthalmology at the University of Kansas School of Medicine (1994–2000), Dr. Hunkeler oversaw the training of ophthalmology residents at the school. Dr. Hunkeler earned his medical degree from the University of Kansas and continued his medical training with an internship at the Los Angeles County Hospital and subsequent ophthalmology residency at the University of Kansas. Also, he has held leadership roles in many ophthalmic organizations and served on the boards of the Outpatient Ophthalmic Surgery Society, the American Board of Eye Surgery, and the Eye Bank of Association of America. Dr. John Hunkeler is a board-certified ophthalmologist and past president of the American Society for Cataract and Refractive Surgery.
William (Ed) Tyler – Mr. Tyler is currently CEO of Ideapoint Ventures, an early stage venture fund that focuses on nanotechnologies.  Mr. Tyler has served on First Industrial Realty Trust's Board of Directors since March 2000.  Mr. Tyler also served as Lead Director and Interim CEO of First Industrial from October 2008 through January 2009.  Prior to joining Ideapoint, Mr. Tyler served as President and CEO of Moore Corporation Limited.  Previously, Mr. Tyler worked for 24 years with R.R. Donnelley & Sons Company in various roles.  He also was responsible for 77 Capital, an early stage venture capital subsidiary of Donnelley.  Mr. Tyler is a member of the Board of Directors of Lake Forest Graduate School of Management, where he is also an adjunct faculty member.
Joel D. Zychick – President and CEO of e-Vision
(See above)
Scientific Advisory Team
Philip J. Bos, Ph.D. – Dr. Bos is Associate Director of the Liquid Crystal Institute and a Professor in the Chemical Physics Interdisciplinary Program at Kent State University.  He is the inventor of the pi cell and an alignment method for SmC* devices.  His research interests include novel liquid crystal devices and applications.  Dr. Bos advises the company on liquid crystal lens modeling and design and lens fabrication methods.
Dwight Duston, Ph.D. – Dr. Duston has managed several billion dollars of federal technology programs, taught postgraduate courses in technology management, and directed military projects in adaptive optics.  He is the co-inventor of the electro-optic ophthalmic lens technology, inventor of the original e-phoropter lens stack design, and program manager of the e-Vision e-Phoropter project.
James Schwiegerling, Ph.D. – Dr. Schwiegerling has been actively involved in electro-optic component testing in clinical settings for vision correction.  He has worked with e-Vision lenses to correct for higher order aberrations of the eye as well as testing of advanced ocular wavefront sensors.  Dr. Schwiegerling is also a professor in the Department of Optometry at the University of Arizona.
Partnerships
e-Vision develops optical products with leading research laboratories, universities and engineering firms worldwide, including:
United States Army: Augmented reality/head mounted displays. For more information see, www.army.mil
National Space Biomedical Research Institute (NSBRI) / NASA: Electronic glasses for space travel For more information see,  www.nsbri.org or www.nasa.gov
Kent State University, Liquid Crystal Institute: Lens designs and materials optimization. www.kent.edu
Mitsui Chemicals, Inc.:  Electronic glasses for consumer use. www.mitsuichem.com
Adaptica S.r.l.:  Electronic phoropter. www.adaptica.com
University of Cambridge Centre of Molecular Materials for Photonics and Electronics:  Materials optimization. www.cam.ac.uk
University of Edinburgh, Institute for Integrated & Nano Devices:  Development of micro-electronics for optical systems. www.ed.ac.uk
Helbling Technik Bern AG:  Development of micro-electronics and integration of e-Vision optics with micro electronics.